I came across these two words quite randomly, and I just fell in love with both of them. It is amazing how fantastic language can be, and how certain words are created to describe something… very hard to describe!
These cannot be translated, only defined. They explain emotions and realities that every lover of travel encounters, and has to learn to live with.
The first word is Welch:
(Via nm3shouq on Instagram)
And the second word is German.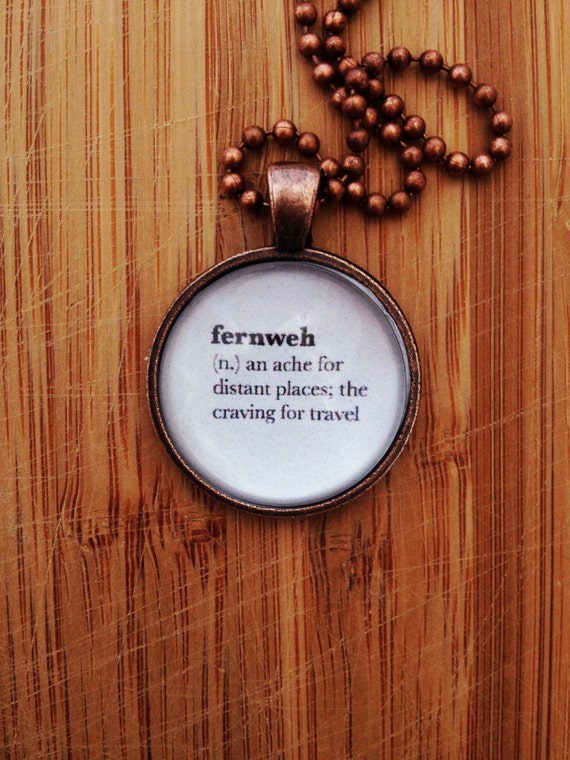 (Via PoesyRoss on Etsy – you can buy the medallion on her Etsy site)
What do you think? Do any of these words speak to you?